It's Friday morning. I have an easy day ahead of me. The price of gas dropped. Any day now, they'll start running new episodes of "Battlestar Galactica." And, Mr F has stopped throwing cactus at me.
That's
the way to end the week. The only thing that could make it better is this song:
"Speak To The Sky," By Rick Springfield. Have a great weekend!
Down... To Go...
is my way of killing time in between longer pieces -- I'm going to eventually list
every
song on my iPod.
Why am I so short on time? Because of my awesome parenting skills -- as recounted in
The Egg Salad Incident.
Balding: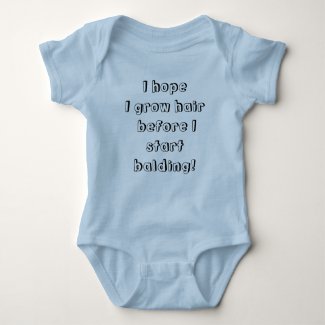 Hope
by

brianefp

Get this
custom shirt
at
Zazzle
My first book of essays is out! Click here to buy
Thinking The Lions, And 117* Other Ways To Look At Life (*Give Or Take)
Or, click here to find out how you can win a free copy!