That count is a little off now, because my father-in-law visited us, and opted to mess around with my laptop while I was at work; he installed some kind of program onto it to allow us to do "video chats" over the Internet, so that we can talk to him on the phone
and
see him.
He's the
second
person in my family to think that's an improvement -- Mom, too, was all hyped up over the possibility of talking on the phone
and
seeing us; that was one of the main reasons Mom got a computer.
To be fair, it's not
me
the grandparents want to see, it's Mr F and Mr Bunches, who they see all-too-infrequently because Sweetie and I are not social people and don't often get together with family or friends.
One of the reasons that we don't often get together with family and friends is that when we
do
, they do things like install programs on our laptops, which then also cause bugs on our laptops, which then make me spend 2 hours on a Saturday morning fixing that problem, and then rebooting the computer, and then having to
re
load my entire iTunes library, which because of a
prior
glitch caused by Middle and The Boy clicking on pop-up ads, contains something like
3000
duplicate songs, 3000 duplicate songs that I had
just
finished deleting because I really don't need
two
copies of the song "
SexyBack
" by Justin Timberlake -- I don't even need
one
copy of that song-- only to find that now that I've finished deleting them and cleaning up my iTunes, my father-in-law helpfully made me do it all over again, only I won't have time to do that because I'm apparently going to be always talking on the phone
and
looking into the webcam.
Anyway, the point of all that is that "We're From Barcelona," by the group "I'm From Barcelona" is a pretty cool song:
Down... To Go...
is me counting down every song on my iPod. Thrilling, isn't it? To read about times that we actually
did
go visit relatives, and learn other reasons why we don't do that so often, read
So How Was Your Easter?

and see how I got insulted by a waitress at an ill-advised brunch.
Back the Pack: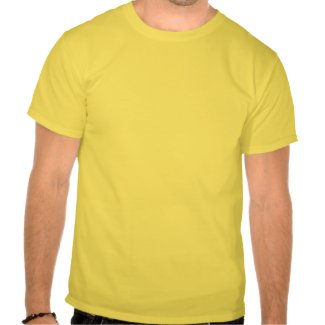 Back The Pack!
by

brianefp

Get this
custom shirt
at
Zazzle