"Soldier Returns From Active Duty To Suprise Cheerleader Wife."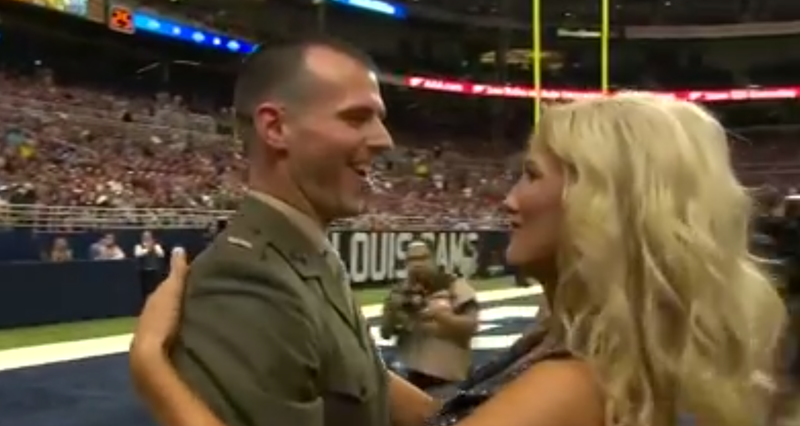 "Soldier Returns From Post In Korea To Surprise Wife Who Was On Her First Day Of Cheerleading For Rams."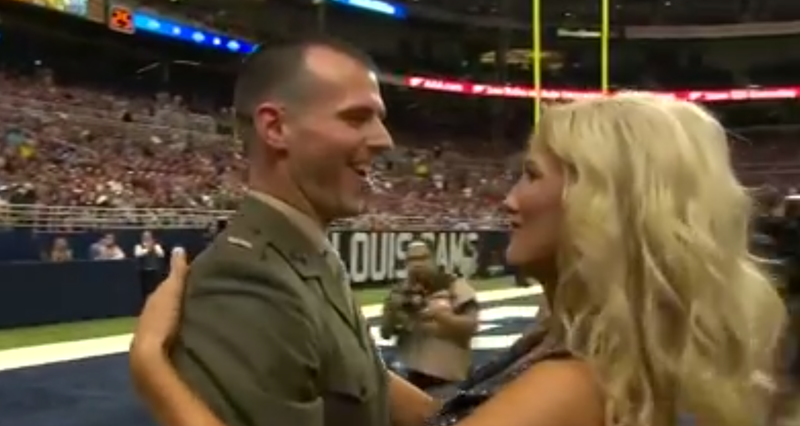 "Wealthy Heir To Busch Fortune Takes Break From Military Posting In Korea To Visit Wife Whose Family Is Active In Illinois Politics And Who Once Worked For Laura Bush."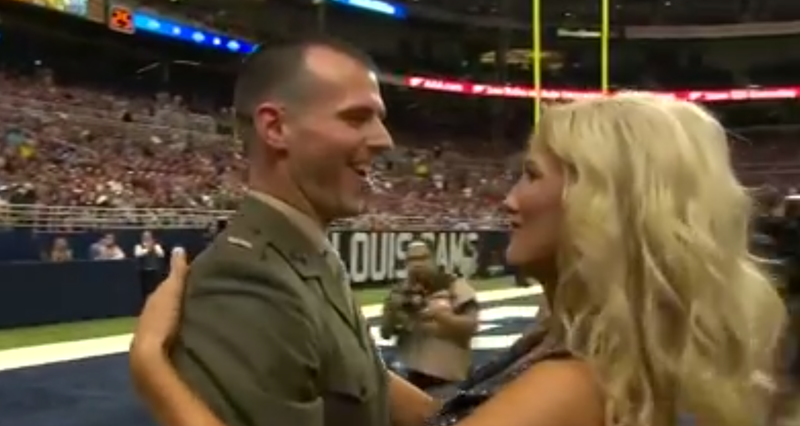 "Woman Running For Office In Illinois Gets NFL To Give Valuable Air-Time So She Can Use It As A Political Ad."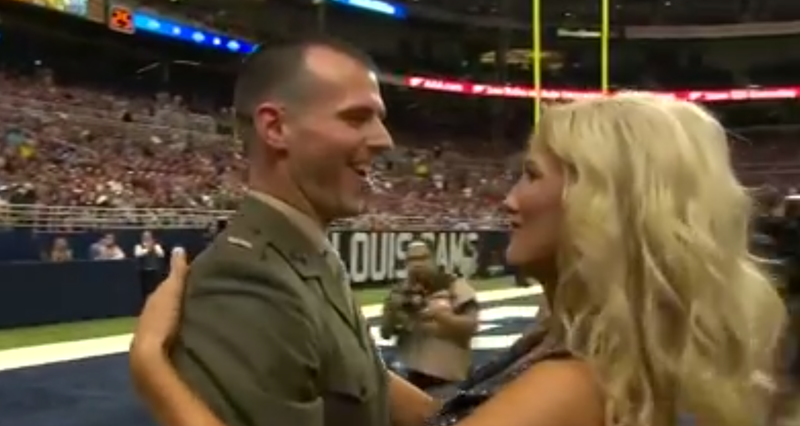 You can read the whole story of the latest stupid military reunion, which at least wasn't a reunion with dogs, on Deadspin,
but that's basically it.
But, hey, only 8 US soldiers have died in Afghanistan
this whole year!
So that's like, really great, right? Only 8 soldiers? That's really great, guys. Really great.
Here's how great the US military is, by the way:
In America, you are 100 times more likely to be killed by a cop than you are to die on active duty in Afghanistan
.
I'm with Colin Kaepernick.