Hamilton Nolan's article on Deadspin this week pointed out that investment managers are keeping cash rather than investing
; the levels of cash on hand are nearly 6%, which is apparently very high. The amount of cash they are keeping is according to Bloomberg.com, about the same as when Great Britain voted to leave the EU, and the last time it was
higher
was just post 9/11. Here's the chart of cash levels: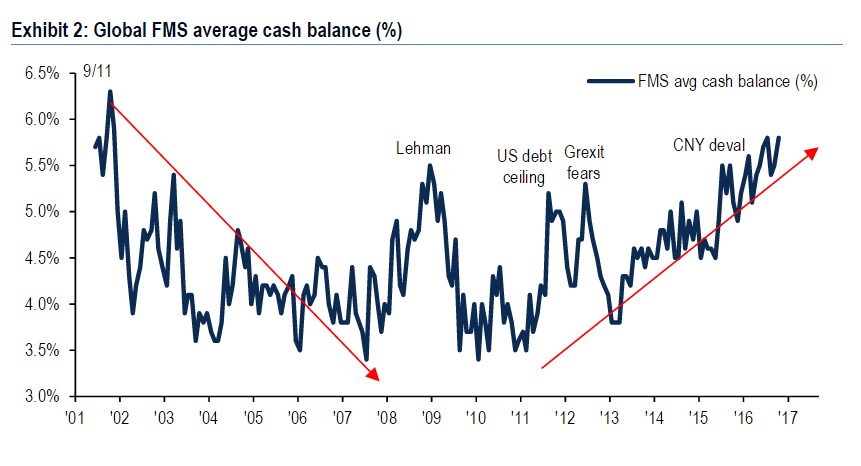 Note that the cash reserves are now about as high as when Lehman Brothers collapsed, in September 2008, leading to the Great Recession. (Interesting to see also that cash reserves fell, and thus investment was at its highest, in 2010 and 2011). The cash reserves also rose when the Republicans forced a debt ceiling showdown in 2012, and when British conservatives got people to vote to leave the EU.
The survey Bloomberg cites notes the three biggest fears investment bankers have:

Bloomberg highlighted that item, not me. I think the real highlight is that investors fear the current Republican party more than they fear Hillary! Which isn't good for
either
side. If the GOP wins, the economy tanks. If Hillary! wins, the middle class is screwed.