... in that their defensive coordinator understands the basics of football, as demonstrated on Twitter:
#Bills DC Mike Pettine: "It's going to come down to the #Bills versus the #Jets, not me against Rex"
— Buffalo Bills (@buffalobills) September 18, 2013
NFL Press Conferences: MORE USELESS THAN EVER!
On the other hand, I now think tie games should be decided not by overtime, but by each team picking one of their coaching staff to go out and wrestle the chosen coach on the other team. That would not only be entertaining, but would also be an end to overweight, out-of-shape coaches, which is a longstanding pet peeve of mine.
Here are some coaches:

Jets' Coach Rex Ryan.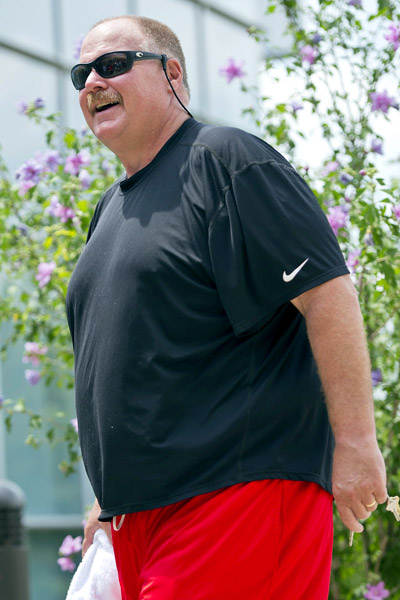 Chiefs' coach Andy Reid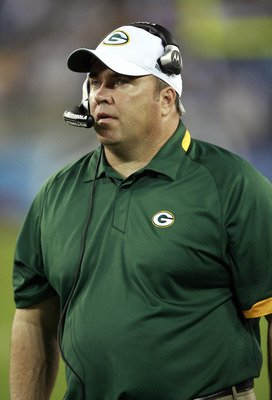 Packers' coach Mike "Mike" McCarthy
And here is the problem with that:
YOU LITERALLY WORK IN AN ATHLETIC FACILITY AND EMPLOY SEVERAL STRENGTH, CONDITIONING, AND NUTRITIONAL COACHES.
I know NFL coaches work long hours (because they are stupid) but they can't fit in a workout here or there? I have a heart condition, five kids, a 50-hour-plus per week job, and SWEETIE, and I still manage to go for a walk 2 or 3 times a week and have lost 20 pounds this year.
UPDATE: PT Dilloway (
find his blog here; he's a great author
) mentioned Texas Tech's dreamy coach in the comments.
Here's the Texas Tech coach: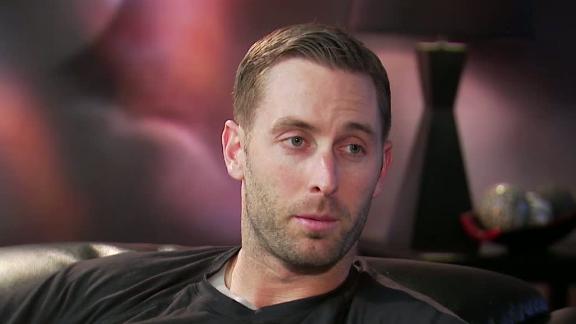 He DOES look like Ryan Gosling.
PT's latest book, by the way, is "
Chance of A Lifetime
,"
Detective Steve Fischer was as tough as they come. But when he goes to the scene of a robbery at a pharmaceutical company, he winds up being injected with an experimental drug before he's shot in the head by notorious gangster Artie Luther. Steve doesn't die. Instead, the experimental drug causes Steve's body to regenerate as that of a young woman. Now as she tries to adjust to her new life, she sets her sights on repaying Luther and his cronies.
get that and all his other books by clicking here
.